While we have been busy with all the great dogs here at StaFra, we are having a ball with a NEW ADVENTURE!
October 7,2016:  Stacy & Frank became owners of a new puppy!!!!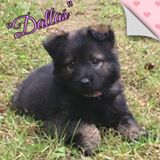 Photo taken by Stacy Morgan, Oct 8, 2016
"Dallas"! 
She is a German Shepherd Dog.  AKC registered, Czech and DDR lines.
She is currently in training with us.
We are having so much fun exploring so many new things and learning so much with Dallas.     Seriously, it has been a whirlwind of continual growth!
We are working with Dallas in Obedience, Agility, Personal Protection and whatever else this pup decides she enjoys and wants to excel at.   She's advanced farther in all areas of training at one year of age now than any of my dogs ever have at any age.   I am looking forward to seeing how far we go with her.
We will keep updating about her on my facebook page or here …or maybe I need to just make her a page for herself?    Yes, she has stolen our hearts!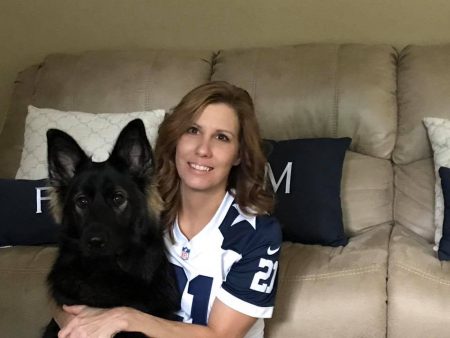 Dallas & Stacy taken by Frank Morgan, Oct. 2017